Let us present our services
I would like to emphasize that there are many shades between black and white. So, if your smile needs corrections of any kind, we will include them in our treatment plan.
Whether it is tooth repair, surgery, implantology, orthodontics... we can do it.
Mr Smile Implant
Mr Smile Implant is a state-of-the-art implantology which involves not only the specialist, a person managing the implants placement process and everything that such process entails, but also the finishing of the prosthetics on the implants which is done in accordance with the highest standards in our dental laboratory.
Mr Smile Preview
A method which shows you what your new teeth will look like, Mr Smile Preview, is an important stage in the process of creating a Mr Smile smile.
It is very important to define the colour, shape, position and ceramic alloys texture. You should know that you are unique, and that is why we will create a unique smile, perfect just for you, as we do for every client.
Mr Smile Ortho
Mr Smile Ortho treatment is specific because it gives concrete results in the shortest time possible and enables better teeth position. When the position of the teeth is improved, they can be made more beautiful and stronger using "No prep" veneers by NM. This way, tooth preparation can be avoided.
Let us present "No prep" veneers by Nemanja Mihaljčić
I am proud of the fact that I have had so much influence on the market and placed a focus on our painless smile makeover method called "No prep" veneers by Nemanja Mihaljčić. I will show you some photos to make it easier to understand what the method is about. I don't have a magic wand but I do have a state-of-the-art fabrication and application methodology.

Not everything is black and white, there are many shades during the work. Our goal is to preserve as much of your tooth as possible, and to correct all the deficiencies in colour, shape, volume, gap, damaged or worn down tooth using "No prep" veneers by Nemanja Mihaljčić, without giving you any discomfort but only a beautiful reflection in the mirror.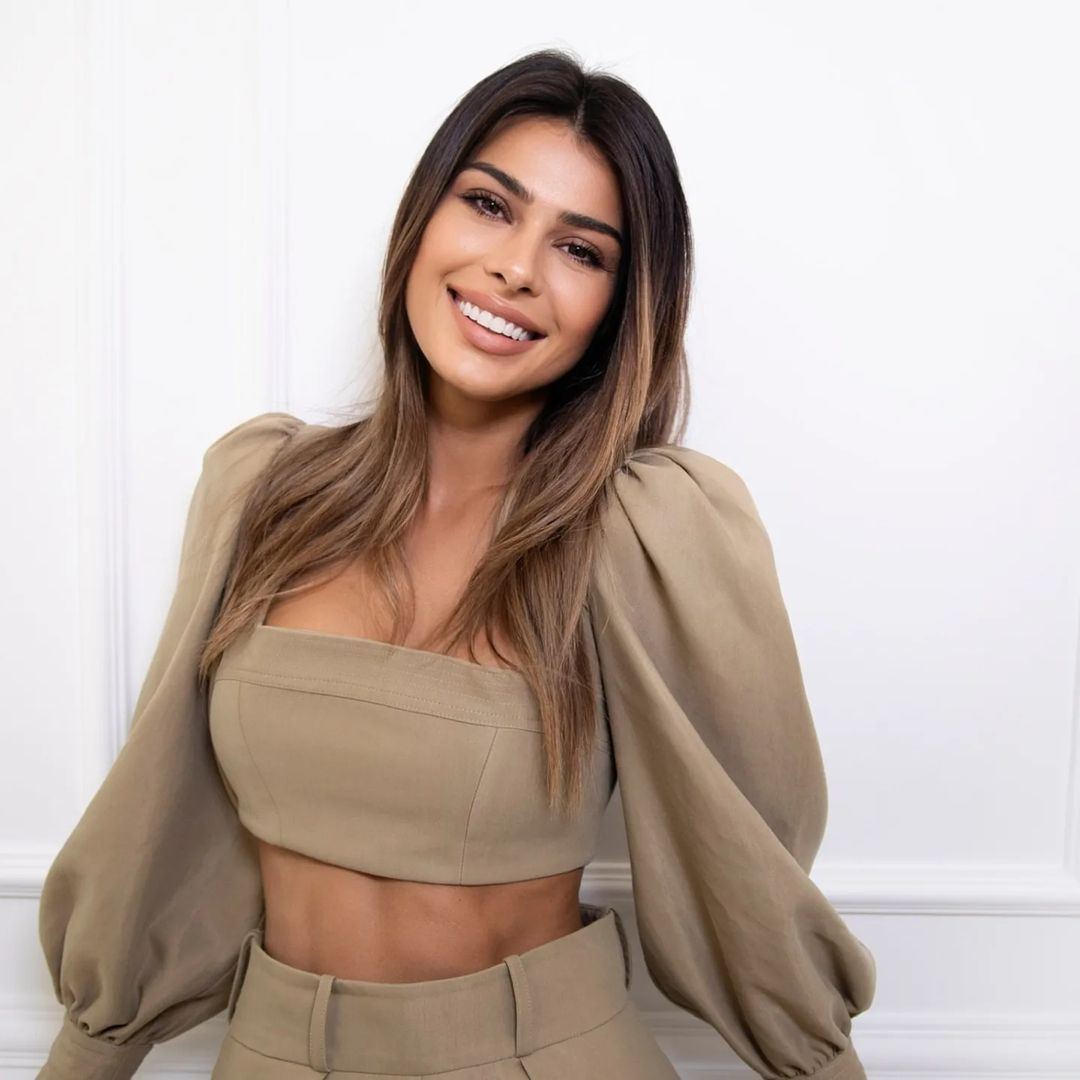 See and feel the difference
Our job is all about connecting the brain, heart and hand so that we apply the knowledge we possess in an emphatic way.
Good communication is the key to everything. Communication is how we get to know a person best, his/her character, attitudes, aspirations, wishes, values, good and bad sides. Authenticity, just like spirituality, openness, or empathy, must be consciously developed and maintained throughout life and that is why it is so important to us to find it in every client, to get to know it and preserve it.
After we get to know each other well and realize that this is a teamwork which includes the client and the dentist, we can slowly start moving towards success. The success is to achieve the best possible result in a particular situation.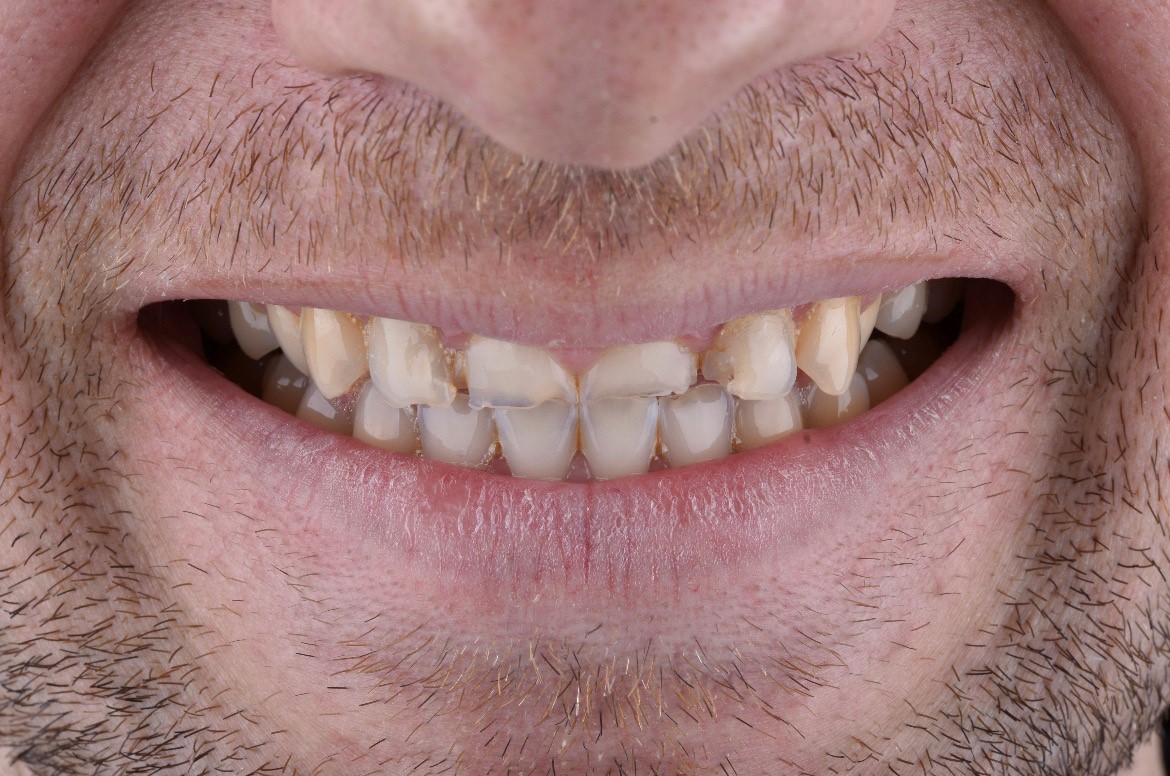 Frequently Asked Questions
In order to determine whether you are a candidate for No prep veneers by Nemanja Mihaljčić, our Mr Smile team will schedule preliminary consultation meeting to assess your oral health and discuss all possibilities for a non-invasive smile makeover using No prep veneers.
If you are not satisfied with what your teeth look like, with their colour, shape, bite, if you have a cracked tooth, if your teeth are worn down or there is a gap between them, you are certainly a candidate.
The possibilities of this revolutionary method are great, and consequently, there are many indications, if you are at the right place. It is certainly very important that the procedure is performed by a person having a lot of experience and knowledge of this field, who has performed it thousands of times, and that is certainly our brand. A person starting in this area with no experience or a person inclined towards stereotypes will not be able to give you proper advice or opinion.
This is a very sophisticated method, and our advice is not to have a dilemma when choosing the dental practice and not to choose what may seem a cheaper or faster solution, which can be irretrievably bad for you and your teeth which are very important, and their treatment must be carefully planned.
So, if you need a smile makeover, it is crucial that you come to the right place, that the person you choose has done it thousands of times, in specific situations which can be documented. All the details of the procedure must be explained to you.
It is also very important whether the person you choose provides a guarantee for his/her work.
If you and our Mr Smile team decide that No prep veneers by NM are the best option for you, the next step will be a detailed examination. It is possible that our team will suggest some other options in the treatment plan if the healing of gums or something similar is needed. You will certainly get all the information about what is necessary to be done for No prep veneers by NM to look and fit perfectly.
You will be an active participant in the "smile design process".
You will get a proposal of the design, which you can approve, supplement or change. Your suggestions regarding the shape, length, width and colour of No prep veneers by NM and the smile you wish to create will help ensure that our treatment meets your expectations. It is important that our Mr Smile team understands your goals when it comes to a smile makeover.
It is an absolute leader in Serbia when it comes to aesthetic dentistry and its team was the first in our country to make the best No prep veneers by Nemanja Mihaljčić available to the clients. No prep veneers by Nemanja Mihaljčić are thin plates that are placed on the teeth with no need for previous tooth preparation and can correct all imperfections on the teeth and create a perfect smile.
Mr Smile makes all its prosthetics in its own, highly sophisticated laboratory. This is very important since it influences the guarantee for our work, not only because of the choice of materials, indications but also the choice of dental technicians.
The laboratory is equipped with the latest computer equipment, software and materials. These help make the crowns, implants and No prep veneers by NM, which can solve any aesthetic, and above all, medical and oral problem, for each individual patient and with the use of the latest methods.
Additionally, all the prosthetics perfectly fit the patient's jaws, and most importantly, the materials used for their fabrication make them look natural and feel natural during the use, that is chewing.
The advantages of having our own Mr Smile laboratory are as follows:
· Working exclusively for Mr Smile clients
· Focused work
· Unique fabrication for each client in Mr Smile system
· Influence on the guarantee for the prosthetics
· Choosing premium materials
· Choosing dental technicians
· A unique work synergy between the dentist and the dental technician in Mr Smile system
· The dental technician participates in Mr Smile system consultation team.
One of the questions we most often get is about the fabrication period. Since a lot of our clients come from abroad, the fabrication period is, understandingly, important to them because they need to make arrangements. However, as a serious brand, we mustn't let ourselves be conditioned by anyone's requirements, even at the price of cooperation, and we mustn't promise short fabrication period, since that is risky and represents a kind of pressure which eventually won't give the best results. That is why it is important to have good consultations and preparation for the first visit.
We completely understand budget planning. Some things can be very precisely explained by means of virtual consultations. You can help us by sending the already prepared images and adequate photos to our e-mail or our call centre. Based on such information, we can give you the most approximate costs for your new smile.
Mr Smile Cooperation
This means any kind of cooperation with our brand. If you are our fan or an associate, a colleague, you can propose some new ideas to us. If you think we can work together, let us know your ideas. The cooperation goes both ways and all parties must be satisfied.
Our offer for cooperation includes:
MR SMILE CAREER

You want to become a part of the most successful team?

In our system, the team is always above the individual. Be prepared for all kinds of professional development.

Mr Smile marketing

This is an invitation to all those who are interested in possible cooperation with our brand.
The cooperation entails any kind of promotion of our brand aiming to present our business family to the new market and return a smile to the face.
If you are interested, you can send your details to: info@mrsmile.dental or you can contact us at +38166134143
Make someone smile again!
Visit us
A professional team with impressive results. Visit us and find out why the number of our satisfied patients is increasing every day.

Working hours
Monday – Friday:
9 am – 8 pm
Saturday:
9 am – 2 pm

Address: Uroša Martinovića 18, Belgrade